Our Planning Team
Our Creed
Help others
Client needs come first
Do what you say you will do
Make every moment count
Do what's right even when its hard
Expect the unexpected
Always give your best
Try new things
Be thankful
Earn the trust you want
Success is progress not perfection
As a team, we want to help you achieve the things that are important to you and we strive every day to create an experience for our friends and clients that brings peace of mind in a stressful and fast paced world. We work tirelessly so you can rest assured that your financial future is secure in the hands of our professionals.
Should you have any questions about your plan or require any service, do not hesitate to give us a call.
Meet the Team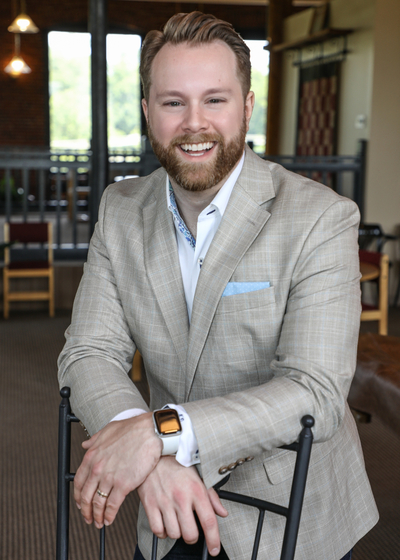 Nicholas D Drouin
CEO and Wealth Management Advisor
Office 603-206-6083

Nick grew up in a small town called Candia, NH. He was the youngest of 3 children. His mother, a teacher, and father, a plumber, always taught him to never accept anything less than his best. Nick is now married to his loving wife, Jenna, and they live in Amherst, NH with their dog, Buddy.
In his teens, Nick started to develop as a musician and songwriter; releasing nationally distributed albums on multiple music projects. He was a professional musician for a time, and he has recorded across the US east coast, even working with some national acts. The music bug never quite left him, however. When he isn't working, you can find him in his home recording studio; continuing to write country and rock songs in his free time.
As our head Wealth Management Advisor, Nick is responsible for our firm's strategic vision, management of client assets, wealth coaching with individual & corporate clients, and coordination of our planning team members. He is continually working to improve himself and those around him and challenging each of our team members to push to become their best version of themselves as possible. Always focusing on the client, he loves to create new ways to deliver value and has often stated that his favorite part of this business is, as he says, "Coaching folks on their wealth so they can live in alignment with their values in order to help them realize what is possible."
You will often find Nick laughing or creating fun experiences to celebrate. A dog lover, hiker, martial artist, fitness nut, reading junkie, and Mead maker (honey wine), Nick doesn't much of an "off switch," per say,and enjoys tackling new challenges.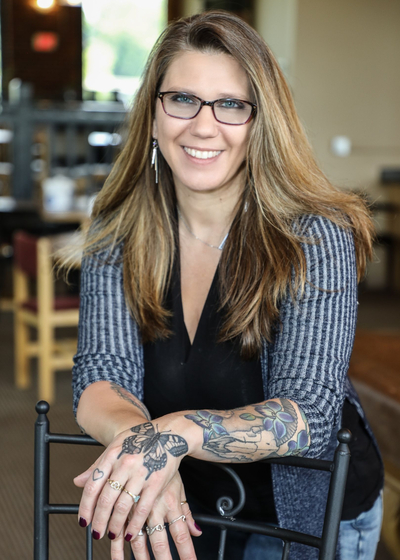 Samantha Higgins
Chief Operations Officer
Office 603-206-6083

Samantha joined our team in 2018. A bubbly and helpful person by nature, she assists our team by ensuring that each and every client has a positive experience every time they visit our office or reach us on the telephone. Samantha handles all of our insurance underwriting and service requests, as well as, incoming calls, emails and scheduling. Samantha thrives on getting the job done right for each of our clients and ensuring that their experience is pleasant and peaceful every time. Samantha is also a volunteer for Home Health and Hospice in the bereavement program, where she is able to help others from her own personal experiences. 
Prior to working with Nick's team, she was a licensed cosmetologist as well as the COBRA Administrator for a small brokerage firm in Windham, NH.
Samantha currently resides in southern, NH with her four cats and dog. She is the proud mother of three adult children and loves to spend time with her family and friends. When she isn't at work, she enjoys watching Criminal Minds, attending concerts, finding new restaurants, dancing, and writing.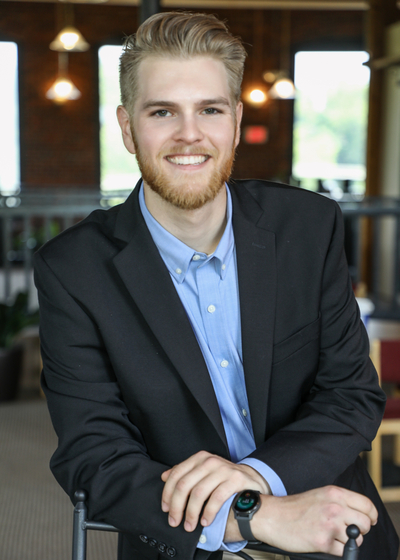 Erik Hallenbeck
Associate Financial Representative
Office 603-206-6083

Erik has been in financial services since he graduated from Gordon College in 2018 with a bachelor's of Business Administration and a minor in English Language & Literature. He started his career at Fidelity Investments, where he worked his way from customer service on qualified 401(k) plans, to defined benefit pension plans and eventually retirement planning. It was there that he discovered a love for planning, and helping clients through consultative approach.
He joined the Drouin Wealth Management Group in March 2021, and works to build our team grow and expand our client base. He reaches out to and services current clients of Northwestern Mutual who do not have advisors, as well as helping with investment operations and servicing current clients.
He has passed the FINRA SIE and Series 7TO, as well as the NASAA Series 66.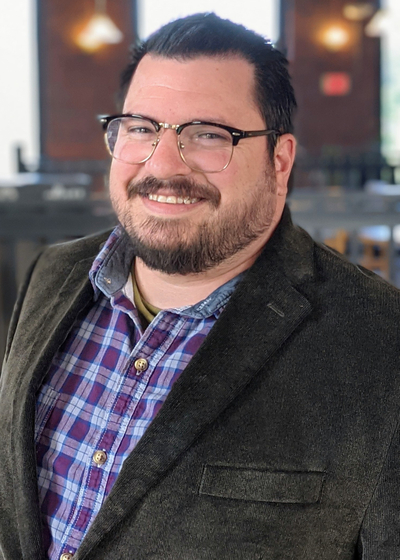 Phillip Alexander Dunn
Investment Operations Coordinator
Alex has been working in the investment field since 2016 when he was recruited to work in the ADP 401(K) call center. From there, he had moved on and worked directly for a branch off of Northwestern Mutual in Manchester, NH, where he stayed 4 years prior to joining The Drouin Wealth Management Group directly in August of 2021.
Alex is a very talented and experienced professional and has worked in various roles unrelated to financial planning prior to his time with ADP. For starters, he is a veteran of the US Marine Corps, where he served 2 combat tours in Iraq. He has also been a security guard, rode on armored cars, stocked produce and dairy, and had a brief stint in sales. He earned his bachelor's degree in Business Administration with a concentration in Management from Colorado Technical University and is expected to further his education by graduating with his master's in Information Technology Security in September of 2022, also from Colorado Technical University. 
He currently lives in NH with his spouse, their 3 children, a cat, and a rabbit. When he isn't working or going to school, Alex enjoys staying busy with his hobbies. Some of these include Dungeons & Dragons, miniature painting, digital art, video games, reading, writing, designing table top role playing games and worlds, and re-watching King of the Hill for an embarrassing number of times.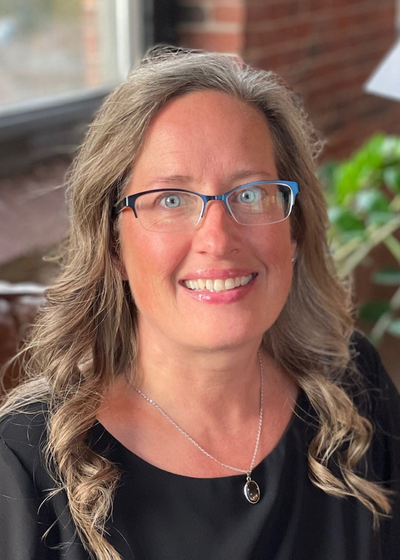 Jennifer Robinson
Executive Assistant
Office 603-206-6083